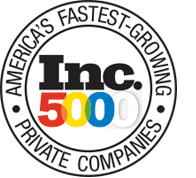 Inc 5000
Powdermet named (for the second time) to the 2016 Inc. 5000 list – as the thirteenth fastest growing manufacturer in the U.S..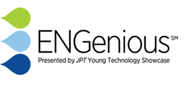 SPE ENGenius Award
The ENGenious program is designed to highlight young technologies in the oil, gas, and related energy sectors. SPE refers to Young Technology as newly deployed technology early in its life cycle.
R&D 100 Award Finalists
Widely recognized in industry, government, and academia as a mark of excellence for the most innovative ideas of the year, the R&D 100 Awards are the only industry-wide competition rewarding the practical applications of science. The R&D 100 Awards recognize the most promising new products, processes, materials, or software developed throughout the world and introduced to the market the previous year. Awards are based on each achievement's technical significance, uniqueness, and usefulness compared to competing projects and technologies.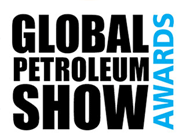 Global Petroleum Show Awards Finalists
The Global Petroleum Show Awards were created to shine a spotlight on excellence and promote healthy advancement within our industry.We would like to recognize the indispensable role of the Judging Panel, the members of which played a critical part in shaping the GPS Awards again this year.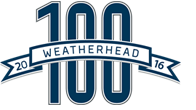 2016 Weatherhead 100
Established in 1988, The Weatherhead 100 awards are the premier celebration of Northeast Ohio's spirit of entrepreneurship and the companies leading the way in Northeast Ohio. Each year this program recognizes an elite group of companies who are the best example of leadership, growth and success in Northeast Ohio. Companies that make the list are recognized for their percent of revenue growth over the past five years.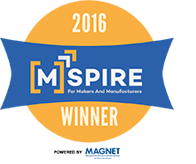 2016 [M]SPIRE Award
Magnet, the Northeast Ohio-based non-profit organization dedicated to helping regionally-based manufacturers compete and grow awarded Terves with their (M)SPIRE Award. (M)Spire is a competition for product and process-focused Northeast Ohio companies that provides resources to help them grow a specific new technology or area in their business. Terves was selected based on their submission focused on the development and commercialization of thin-wall magnesium tubing, which in term will provide Terves opportunities to maximize the utilization of their new magnesium foundry operation.

2015 Frost & Sullivan Manufacturing New Product Leadership Award
Winners in this category (Terves Inc.) have introduced disruptive new products that expand or open new markets by satisfying customers in new ways. This category recognizes the groundbreaking new products that Terves have successfully brought to market.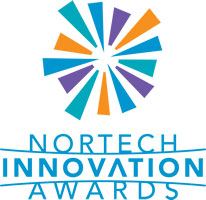 2014 NorTech Innovation Award Winner (Most Innovative Solution)
Terves is developing metal tools and components that, based on changes in their environment, can disappear, change shape, absorb or deliver energy, or explode. Imagine a metal that can withstand pressures of up to 20,000 ksi and then suddenly disintegrates with a change in pH, temperature or pressure.